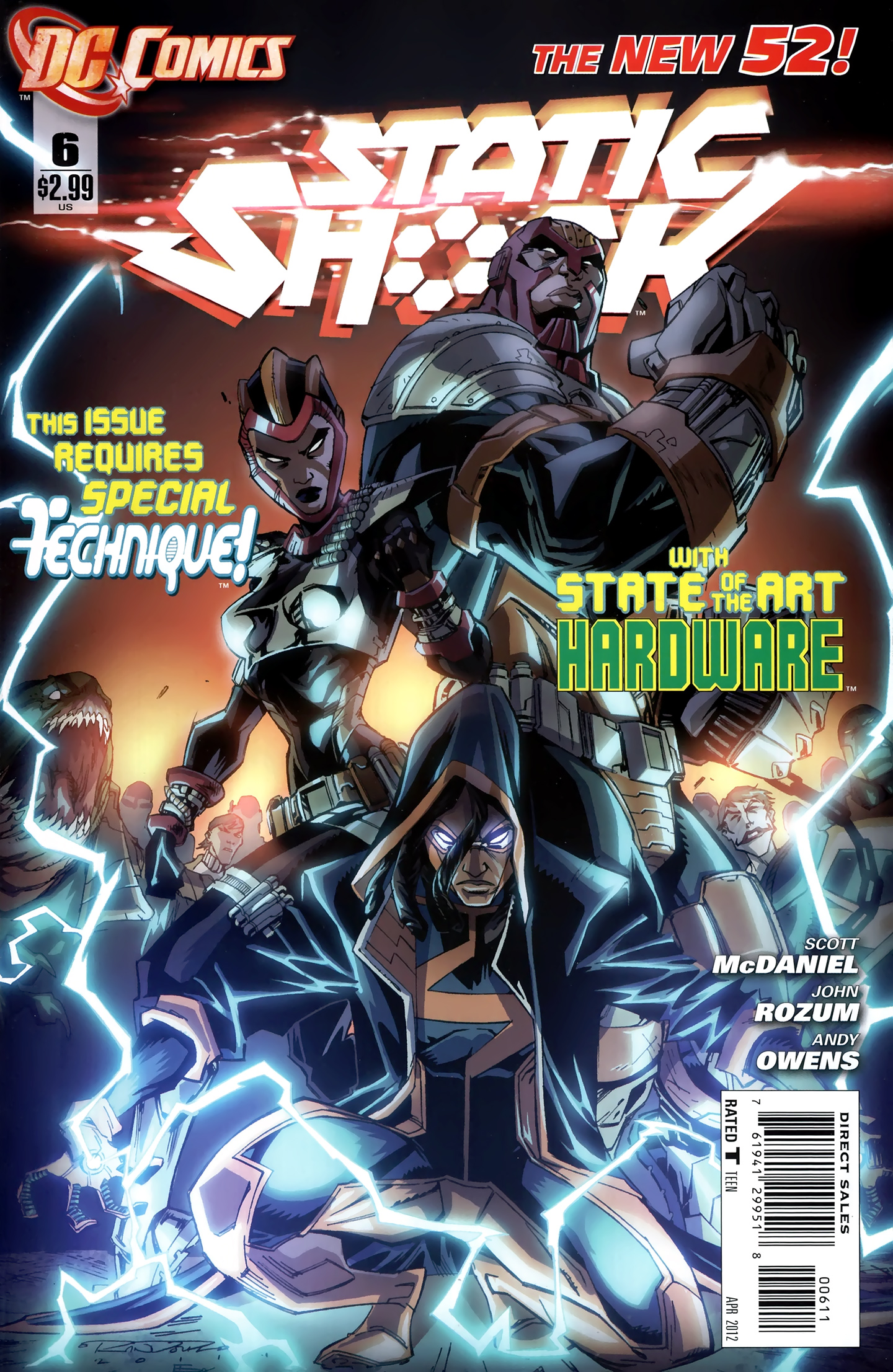 Static Shock, volume 1: Supercharged, trade paperback, collecting issues 1-8, by Scott McDaniel, John Rozum, and Andy Owens.
Static was the most successful character in the Milestone line of comics, which was DC's attempt in

1993 to address the issue of minority underrepresentation in comics. He ended up with his own animated series, and was the only of those characters to find themselves with a book in the New 52 initiative.
Virgil Hawkins is a super-smart teenager with electricity-based powers, and a family that suddenly has an extra person in it; his sister seems to have been cloned, and nobody knows which is the original and which is the clone. This makes for a very strange and stressful family dynamic. In these stories, he goes up against a range of underground bosses, but these characters (such as Mr. Piranha and the Pale Man) are lackluster.
There was some talk that DC Comic's "New 52" initiative from 2011 was about re-making their comics in the image of their arch-rival, Marvel Comics. Former Marvel executives were in charge, and many former Marvel writers and artists were hired for the reboot. Static Shock stands out from other DC titles in that it actually takes place in New York City, which is an interesting change for DC Comics. There are specific references to locations, and I imagine that this was pretty accurate. The risk of getting information like that wrong is just too high.
Another "Marvelized" aspect of this comic was Virgil's similarities to Peter Parker, mostly in his humorous quips. But they seem stale and inauthentic, and the attempt to make a Spider-Man for the 21

st

century just fell flat.
The reception of the book was unenthusiastic, and sales were never strong. This collected includes all eight of the issues published before the book's cancellation.
Source: public library