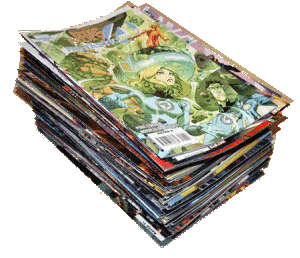 After being a co-host on the
Book Guys Show
for almost a year now, I thought it was tome for me to stretch my wings and do a solo show. So ... my new show the Quarter-Bin Podcast, will debut sometime around August 1.
The show website is relativelygeekypodcast.blogspot.com, which will also house my daughter's new sow, Uncovering the Bronze Age, and our joint-show Shortbox Showcase. All of these show are comic-book related in one way or another.
Right now, the show's website just has promos for two of the shows (feel free to forward them on to podcasters you know for use on their shows) and a brief entry talking about the shows and the upcoming schedule.
Just a warning: there will be some cross-promotion between this blog and the new show.